Professional Service....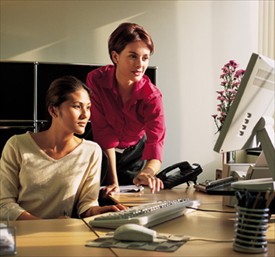 ....With Personal Attention!
If you are looking for a firm large enough to offer a full array of tax, accounting, payroll, and business services, but small enough to know you on a personal basis, then look no further. C. A. Barton Accounting has managed to achieve this difficult balance. On the one hand, we are large enough to have a carefully chosen team who can handle not only the everyday needs of our clients, but also their very specialized requirements. On the other hand, we are small enough that you will feel at home each time you call or visit.
With more than three decades of professional experience and a wide range of qualifications in tax, accounting, payroll, and business consulting, C. A. Barton Accounting offers the highest level of professional service for individuals, corporations, partnerships, non-profits, and others while maintaining the personal attention everyone deserves.
When Value Counts!
C. A. Barton Accounting offers competitive prices and a depth of expertise unrivaled by less experienced firms or the national chains. To learn about our professional qualifications in greater detail, we invite you to browse the pages of our web site. Then, when you're ready to....call us. We would be pleased to provide a complimentary initial consultation to all new clients.